Introduction to HyperHelium®
Why HyperHelium®?
Since our founding in 1999, ranking websites highly in Google has always been a specialty of OmniHyper®'s. Ranking in Google organically is not an overnight exercise, rather your website rises like a helium balloon over time. This is how HyperHelium® was born.
Artificial Intelligence & Business Intelligence Algorithms
To stay ahead of competitors in the market, HyperHelium® continues to develop ground-breaking technology driven processes, algorithms, and models to ensure that it remains the industry leader to maximise performance.
Historic Trends & Seasonality
With over 20-years of data tracked, HyperHelium® knows past trends and seasonal variations, which helps us predict the future and work in advance.
Demand
HyperHelium® tracks demand in real time; what people are searching for and where they are searching from.
Intent
HyperHelium® also tracks intent; what demand keywords have intent to purchase or take further action.
Competitors
HyperHelium® also tracks your competitors in real time; Where are they getting their traffic from? What action is this traffic taking on their website? This allows us to always position you above your competitors, for the right traffic.
Big Data & Customer Journey
HyperHelium® extends beyond search data analytics and trends, to include the algorithmic analysis of big data relating to omni-channels. These include social media, e-mail, referral, and on-site activity to allow analytical insight into the full customer journey from discovery and interaction to conversion and post engagement.
Customer Lifetime Value
HyperHelium® facilitates customer lifetime value including repeat consumer consumption patterns, better identifying, and converting sales approaches.
Efficient Channels
HyperHelium® tracks and defines unique buyers' experiences, which are based on;
• Demographic characteristics
• Consumer context (such as buyer scenario, purchase goals and purchase challenges)
• The consumer journeys.
This determines the appropriate and accurate channels for efficiency maximisation through improved targeted marketing.
Persona Targeting
HyperHelium® is accurately portraying specific facts such as age, gender, device, time, lifecycle, and product. For example;
• With Accor apartment complex in Melbourne, we identified the inbound leisure market as an opportunity, with women looking for family apartments over the school holiday period.
• With L'Occitane, we know women between the age of 35 and 45 with wrinkles typically shop online between 10am and 11am.
Global Reach
HyperHelium® works globally and is not restricted to Australia & New Zealand.
Competitive Advantage
OmniHyper® actively monitors similar developments which may compete with HyperHelium®. Based on the data collated to date, there are no other tools which are at the level of complexity and accuracy offered by OmniHyper®, that OmniHyper® is aware of. Further, the new process is only in an emerging phase across the world (mainly in the United States), however to the best of OmniHyper® knowledge, competitors in the United States are not utilising the same type of tool and associated processes in the same manner as HyperHelium®. Further, these competitors largely focus on search data only, and therefore the knowledge generated by them does not cover the scope of HyperHelium®, even if it were available and transferable.
Funding
HyperHelium® is funded 50% by OmniHyper® and 50% by the Australian Federal Government (Department of Industry, Innovation & Science). R&D Grants were approved for 2017, 2018, 2019, 2020 financial years with 2021 currently underway for further innovation identified, ensuring it is always cutting edge.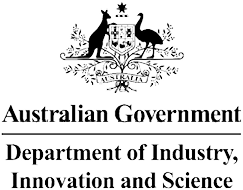 Trademark
HyperHelium® is a registered Trademark.